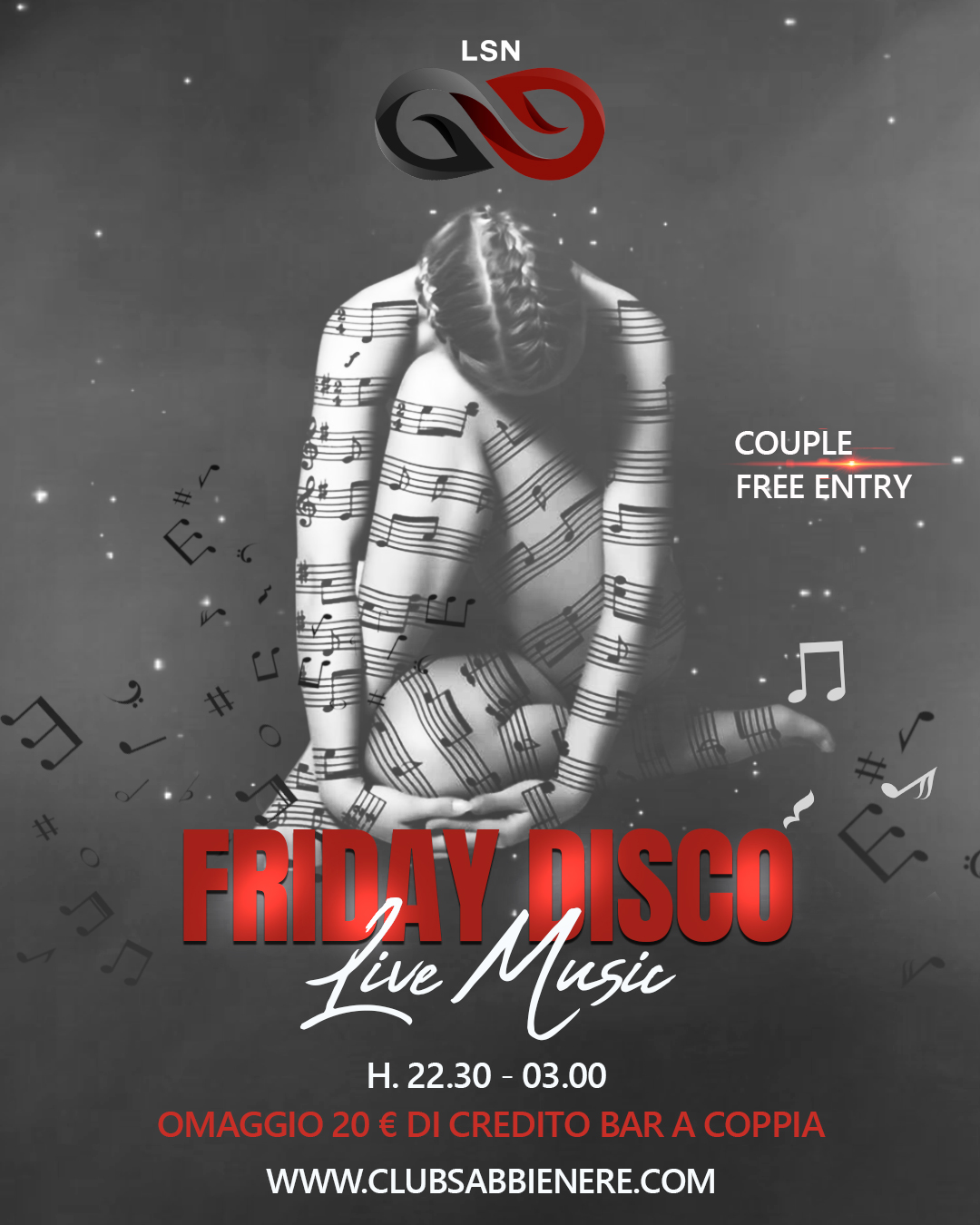 Our Friday changes format and will be even more intriguing…
Every week there will be alternating excellent musicians who will perform together with our resident DJ to make you enjoy excellent music and dance to a wild rhythm!
A first phase dedicated to the "Meet&Greet" will allow you to socialize while enjoying an excellent cocktail and then gradually lead you into the heart of the "Disco & Live Music" evening until you abandon yourself to the wildest erotic games!!!
Friday at "Le SabbieNere" is the right day for those who want to meet new people who love lifestyle and live new transgressive experiences!
Each couple will be given a €20 credit to spend at the bar!
Our Friday is an excellent way to kick off a weekend dedicated to transgression so as to break the routine and the usual daily routine!!!
We are waiting for you…
LE SABBIENERE STAFF
START:
Every Friday 10.30pm
DRESS CODE :
For her: sexy
For him: elegant informal